Privacy Policy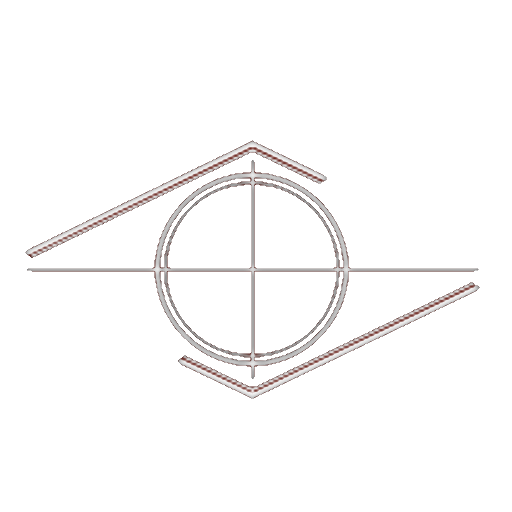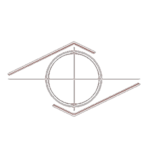 Privacy Policy
This privacy policy (hereinafter the "Policy") governs the practice of the Sole proprietorship operating under the name "PETROS K. MPAKATSIAS", based in Karpenisi Evrytania, 6 Papantoniou Street, 1st Floor, Zip Code: 36100, with VAT number: 036918064 | Karpenisi Tax Office, with contact details: (+30) 6977 901496, (+30) 2237 021382 and email address info@mpakatsias.gr (hereinafter "we", "us", "our" or the "Company") regarding the collection, use, storage and disclosure of Personal Data (as defined below) provided to Us by users of the website www.mpakatsias.gr (hereinafter referred to as the "Website" or "mpakatsias.gr"), as well as the content and services offered through the Website (hereinafter collectively with the Website, the "Services").
This Policy constitutes an integral part of the Terms & Conditions, which are hereby incorporated by reference. The last update of the Policy is stated at the end of this document. Please visit and read this Policy regularly, as we may revise it occasionally. Each time you visit the Website or provide us with information, you unconditionally accept the practices detailed in the Policy in force at that time.
1. INTRODUCTION
We respect and defend the right to privacy and the protection of Personal Data. We acknowledge the importance of protecting your personal information and we strive to make every experience of our website users, safe and secure. Therefore, we have developed this Policy to further clarify and explain to you our practices regarding the collection and processing of your personal data and information.
The processing of personal data is being conducted in compliance with the provisions of the General Data Protection Regulation (GDPR EU 2016/679), with any other specific national and European legislation for particular sectors, with the Greek legislation in force for the protection of personal data, as well as with the legislation for the protection of personal data and privacy in the electronic communications sector (Law 2472/1997, Law 3471/2006, as currently in force) and with the decisions of the Hellenic Data Protection Authority (HDPA).
2. PERSONAL DATA DEFINITION
For the purposes of this Policy, "Personal Data" means information and data about a specific individual, such as, for example, date of birth, first and last name, home address, telephone number, gender, IP address, etc. We collect, process or disclose your Personal Data under the terms of this Policy and in compliance with the Data Protection Law in force.
3. PROCESSING MANAGER
The Company is responsible for processing your Personal Data and under this capacity, the Company is committed to make every effort to safeguard the confidentiality of your Personal Data ensuring the full exercise of your rights as provided by the Personal Data Protection Law in force.
4. SECURITY
The security of your personal data is of the utmost importance to our Company. We will never sell, rent, distribute, or disclose your personal data in any way. Any personal data you provide on our website are collected, processed and stored strictly for purposes related to communication and transactions with us, for the improvement of the services provided and for ensuring the proper functioning of the Website and only when they are absolutely essential.
We implement all the appropriate administrative and technical procedures to ensure that your personal data collected under this Policy are processed in compliance with the provisions of the applicable legislation on the protection of individuals with respect to such processing.
These measures include, where required, the following:
Use of TLS (Transport Layer Security) encryption when collecting or transferring sensitive information (TLS encryption is designed in such a way that it makes the data unreadable to anyone other than Us).
Restriction of access to the information we collect about you (for example, access is only allowed to company staff who may require your information to conduct our business).
Enforcement of physical, electronic and operational security measures in compliance with industry standards.
The access to the servers which our Website uses is controlled by a firewall, which allows the use of specific services by users while forbidding access to systems and databases with confidential data and information of the company.
All the information exchanged with mpakatsias.gr is encrypted using a TLS certificate of "Let's Encrypt" with TLS 1.2 128-bit encryption, TLS_AES_128_GCM_SHA256 encryption algorithm and length RSA 2048.

5. INFORMATION WE COLLECT
During your interaction with the Website (contact forms) or when you contact us by phone, email or social media, we may collect the following information about you:
Information you provide to us, which includes:
A. Forms that you fill out within mpakatsias.gr
Communication content, when you contact us by phone, email, etc.
Discussions on the site or the official social media related to it.
Reporting problems or requests for support regarding the Website's operation.
Such information may include:
Your full name
your email address
your physical address
a telephone number (landline or mobile)
B. Information that is automatically collected by Us each time you visit the Website:
Technical information such as the IP address, login information, browser type and version, time zone setting, operating system you are using etc.
Information regarding your visit, including the full URL of the clickstream to, through and from our site (including date and time).
Pages you have visited or searched before and after visiting the site, page response times, download errors, length of visit to certain pages, page interaction information (such as scrolling and "clicks"), and methods used to navigate off site.

6. HOW WE USE THIS INFORMATION
We may, where we deem necessary, process the information we collect and hold about you in the following ways:
To improve the services, we provide.
For better Website management and for internal operations, including troubleshooting, data analysis, technical testing and statistical research.
To optimize our website and to ensure that the content is displayed in the most efficient way for you and your computer.
As part of our efforts to keep the Website secure.
To provide more targeted responses to your queries.
To provide suggestions for you and other users of our website about services that we believe may interest you or them.
To measure or understand the effectiveness of the advertisement we currently offer you and others.
To track the progress and number of engagements in Company promotions and activities.
To enable you to interact with our website such as, for example, posting comments or sharing information on social media platforms.
To effectively manage your access to our services or to notify you of any changes in them.
To be in compliance with all the legal requirements.

7. HOW AND WHEN INFORMATION IS DISCLOSED
The personal data that you provide to us are securely held and stored. We may disclose your personal data to selected third parties such as:
Authorized employees or associates, who are responsible for fulfilling any obligations arising from our relationship to provide you with the best possible service.
Service providers (for example hosting and web management services, financial, legal or technical support services, etc.) necessary for conducting the business activity and/or securing the data and/or supporting the users of the Website.
Search engine and Analytics services providers that help the company with the optimization of the Website.
Other third parties when you wish such disclosure and after you have already given your consent.
We may also share your personal data with other third parties for the following reasons:
If we are required to disclose your personal data in order to comply with any law, enforce our terms of use, or protect the rights, property or safety of the company, our users or others.
If the Company that controls this website is acquired by a third party, the personal data it holds about customers will be one of the transferred assets.
To any third party who may lawfully request them.
We require all third parties with whom we may disclose your personal data, for the reasons mentioned above, to respect the security of your personal data, to maintain confidentiality, not to disclose your data to others without the written permission of the company, to adopt all the appropriate security measures and to fully comply with the provisions of applicable legislation for the protection of personal data and particularly with the General Data Protection Regulation (GDPR EU 2016/679).
8. COOKIES
Cookies are small text files that are placed on your computer by the websites you visit and are widely used to make websites work more efficiently, to remember information that interests you and to improve and/or enrich your experience on the website you visit. They can also help to ensure that the ads you see on the website are more relevant to your preferences and interests.
We use cookies to improve your experience on our website, not to identify you.
Disable/Delete Cookies
Cookies are safe for your computer system and files. You can disable cookies by changing the settings in your browser that allows you to refuse the use of all or certain cookies. However, if you disable all cookies (including basic cookies), you might not be able to access parts of our site or other sites you visit. Disabling a cookie or category of cookies does not delete the cookie from your browser. You will need to perform this action separately in your browser.
If you wish to learn more details on how to manage cookies, including how to control or delete them, please visit: aboutcookies.org
9. HOW LONG DO WE KEEP YOUR DATA
We will keep your personal data for as long as it is strictly necessary to fulfill the purposes for which we collected them, as mentioned above.
At the end of such period, these data are either completely deleted from our system, or kept totally anonymous, so as to be used, in an unidentifiable way, in statistical analysis and for operational purposes.
10. WHAT ARE YOUR RIGHTS
You have the right to:
Request access to your personal data This enables you to obtain a copy of any personal data we hold about you and verify that we are processing them in compliance with the law.
Request the revision of any personal data we hold about you if it is incomplete or inaccurate, although we may need to verify the accuracy of the new data before making any changes.
Request the deletion of your personal data when you feel that we no longer have any reason to continue processing them. You can also exercise this right when you have successfully exercised your right to object to the processing (see below) if we have processed them illegally or are required by law to delete them for other reasons. Please note, however, that we may not always be able to comply with your request for deletion, for specific legal reasons that will be communicated to you, as appropriate, upon submission of your request.
Object to the processing of your personal data, in the absence of a legitimate reason justifying such action, if you feel there is any violation of your fundamental rights and freedoms.
Request for limitation of processing of your personal data in the following circumstances:
(a) if you want us to determine the accuracy of the data;
(b) where the use of the data are not in compliance with the law, but you do not want us to completely delete them;
(c) where you need us to retain the data, even if we no longer require them, in order to exercise or defend legal claims; (d) you have challenged the use of your data and we need to verify that we have legitimate grounds for using them.
Request the transfer of your personal data to you or to third parties. We will provide you or a third party service you have chosen, with your personal data in a commonly used, readable, electronic format. Please note that this right only applies to automated information that have been collected and you have voluntarily given your consent to us or information that we have used to execute a contract between us and you.
Withdraw your consent, at any time, for future processing of your personal data in cases where such processing is deemed necessary by us. Nevertheless, if you withdraw your consent, we might no longer be able to offer certain services.

11. DISPUTES RESOLUTION PROCEEDINGS
Any dispute between the parties regarding the enforcement, interpretation, nullity of terms of this Policy is subject to the exclusive jurisdiction of the Courts of the City of Karpenisi Evrytania, to whose jurisdiction the parties voluntarily submit themselves as of today.
Alternatively, you may file a complaint to the Hellenic Data Protection Authority: dpa.gr, if you consider that the processing of your Personal Data by us violates the provisions of the national and regulatory framework/law for the protection of the personal data.
12. CONTACT
If you have any questions about this Policy or the way we handle your personal data, please contact us by email at info@mpakatsias.gr
13. OTHER TERMS
We will post any updates to our Privacy Policy on our website, and notify you of any changes by any means appropriate.
We strongly recommend that you regularly read this Policy to know how your Data is protected.
Last Updated: [30/01/2023]